ZEISS Unveils New High-End Cinematography Optics
ZEISS has unveiled the ZEISS Supreme Prime Radiance lenses, an exclusive new set of seven high-end cinematography lenses. The lenses are based on the high-speed ZEISS Supreme Prime lens family with the benefit of the new T*blue coating, which offers a distinctive look and consistent flares without any compromises.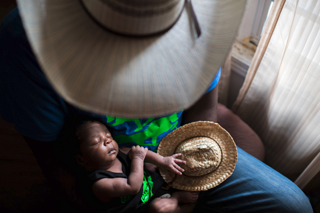 © Rory Doyle, USA, 2019 ZEISS Photography Award
ZEISS Photography Award 2020
"Seeing Beyond – Discoveries"
Photographers from all over the world are invited to submit a photo series by February 4, 2020, in response to the topic "Seeing Beyond – Discoveries."
The fifth ZEISS Photography Award competition is now open. The World Photography Organisation and ZEISS are calling on ambitious photographers from all over the world to present their work on the topic of "Seeing Beyond – Discoveries" to an international expert jury. They can submit photo series comprising five to ten images until February 4, 2020, at www.zeiss.com/photographyaward.
A shortlist of up to 15 of the best entries will be announced alongside the winning series on March 31, 2020. The winner can look forward to fantastic prizes: ZEISS camera lenses of their choosing to the value of €12,000 and €3,000 to put towards a photo trip.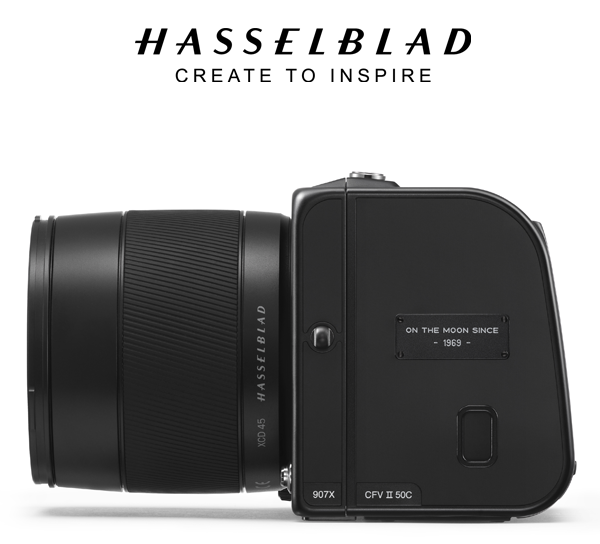 HASSELBLAD LAUNCHES THE 907X SPECIAL EDITION TO CELEBRATE 50 YEARS ON THE MOON
Commemorating the 50th anniversary of the historic Apollo 11 moon landing, Hasselblad proudly celebrates its role as the cameras chosen by NASA for space photography, and even more so, the cameras that documented the historical moment of the first humans on the Moon. In honour of this momentous occasion, Hasselblad launches the limited 907X Special Edition, which includes the 907X camera body and CFV II 50C digital back, both in matte black with commemorative "On the Moon Since 1969" anniversary text.
Hasselblad announce 5 new products
Introducing the X1D II 50C, XCD 35-75 zoom lens, Phocus Mobile 2, and revealing details of the upcoming CFV II 50C digital back and 907X camera body
HASSELBLAD EXPANDS REACH OF MEDIUM FORMAT IMAGING FOR EVEN MORE CREATIVE VERSATILITY
Following the revolutionary introduction of the world's first mirrorless medium format digital camera, the X1D-50c, Hasselblad introduces new additions to its product portfolio that bring the joy of medium format photography to image makers with the capabilities to support their creative endeavours. This includes the evolved X1D II 50C camera, the eagerly awaited XCD 3,5-4,5/35-75 Zoom Lens and Phocus Mobile 2. In addition, Hasselblad reveals the development details of the upcoming CFV II 50C digital back and 907X camera body. Hasselblad's newest offerings yet again expand the potential of medium format photography with modularity and flexibility, all while offering the brand's renowned, stunning image quality.
ZEISS Batis 2/40 CF firmware update available
New ZEISS Otus 1.4/100 DSLR Lens for the Most Demanding Applications
ZEISS adds a tele focal length to its line of lenses for full-frame DSLR cameras from Canon or Nikon
ZEISS Batis 2/40 CF firmware update available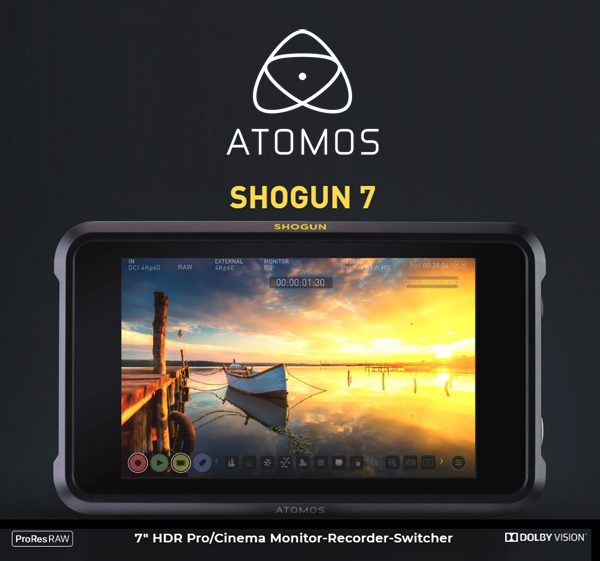 ATOMOS UNVEILS SHOGUN 7 – THE ULTIMATE MONITOR, RECORDER AND SWITCHER WITH UNBELIEVABLE HDR.
Stunning 7-inch 1,500nit HDR touchscreen with 1,000,000:1 contrast ratio, ProRes RAW recording and real-time Dolby Vision output.
The new Atomos Shogun 7 is the ultimate 7-inch HDR monitor, recorder and switcher. Precision-engineered for the film and video professional, it uses the very latest video technologies available. Shogun 7 features a truly ground-breaking HDR screen - the best of any production monitor in the world. See perfection on the all-new 1500nit daylight-viewable, 1920x1200 panel with an astounding 1,000,000:1 contrast ratio and 15+ stops of dynamic range displayed. Shogun 7 will truly revolutionize the on-camera monitoring game.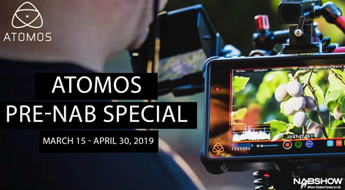 Atomos Pre-NAB Promotion
Promotion starts from the 15th of March till the 30th of April.

Shogun Inferno :
Promotion price HK$8,600
(original HK$11,050)

Ninja Inferno :
Promotion price HK$6,900
(original HK$8,500)

Broncolor Spring Promotion 2019
Buy Move Outdoor Kit 1 and Para 88 / 133, get a FREE MobiLED lamphead and Move lithium-ion battery
Hasselblad X1D firmware update ver 1.22 available now
The 1.22.0 firmware is a service and feature release for the X1D-50c camera that adds support for the new lenses XCD 65, XCD 80 and XCD 135 including X Converter 1,7. It also adds some new functionality and solves a few bugs.
Hasselblad Firmware 0.5.33 for Hasselblad XCD Lenses
The 0.5.33 firmware is a maintenance release for the XCD 65mm, XCD 80mm and XCD 135mm Lenses. It is recommended for all XCD Lenses.
World First: Atomos unveils Apple ProRes RAW recording solution compatible with Nikon Z 7 and Z 6 full-frame mirrorless cameras at CES 2019
2019 is all about taking content creation to the next level. Video makers everywhere are looking to add that elusive cinematic quality to their work, whether that be on social media, YouTube or on TV. To answer those needs, Atomos today unveils the next revolution in digital imaging - RAW video output and capture from Nikon's full frame mirrorless cameras. The Nikon Z 7 and Z 6 full-frame mirrorless cameras will work together with the Atomos Ninja V 4K HDR monitor/recorder to record Apple's ProRes RAW video format.
The upcoming feature will be on display in the Nikon booth (#14006) during the CES® 2019 show.